Car Care: Tires, Repairs & More At 4402 Bee Ridge Rd
At your 4402 Bee Ridge Rd Tires Plus location, you'll receive top-quality tires, maintenance, and repair services to get your car or truck back on the road. Shop top-rated tires, schedule an appointment, or come see us at your closest Sarasota location.
Your Nearby Tires Plus Store At 4402 Bee Ridge Rd
When you depend on Tires Plus at 4402 Bee Ridge Rd, your vehicle will receive total car care services. Find a nearby Tires Plus store in your area, or book an appointment online or by phone.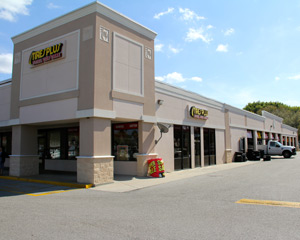 Store #105961
Managed by Lucas Bezuyen
Tires Plus
4402 Bee Ridge Rd
Sarasota,
FL
34233
Get Directions
Mon-Fri:

7:00am-7:00pm

Sat:

7:00am-5:00pm

Sun:

9:00am-4:00pm
*Note Special Holiday Hours Below.
Holiday Hours
Please note our hours for
The Plus In Tires Plus
At Tires Plus, our goal is complete customer satisfaction. Our commitment to total car care is absolute, so you know you're getting the best. But we also want to be the best choice for your budget. That's why we continually offer a variety of coupons and deals. Get started by finding your closest Sarasota Tires Plus store or schedule an appointment today!
Tires, Repairs, Maintenance, Offers, And More
At Tires Plus, we put the Plus into all we do. That's why we offer so much more than tires. Whether you're bringing your car for a routine maintenance check or repair work, you can turn to Tires Plus in Sarasota for your automotive services.